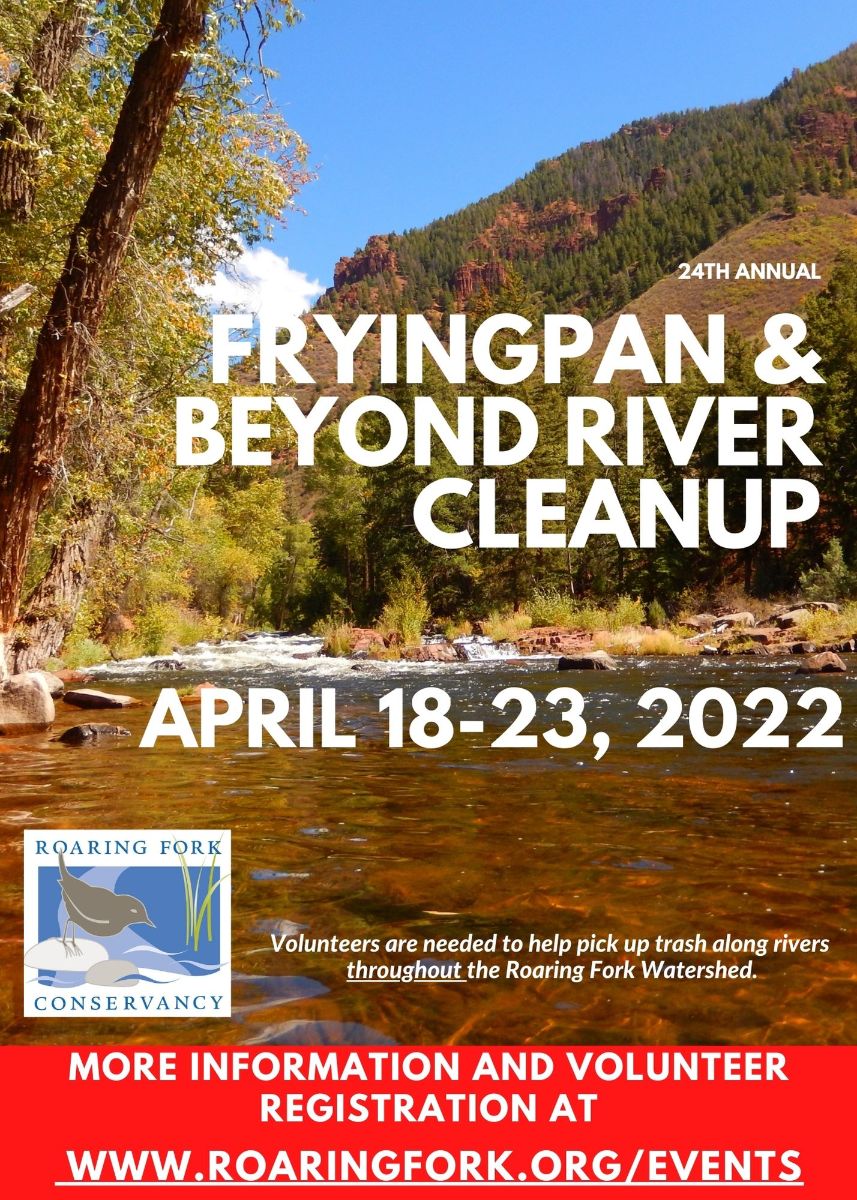 Youth & Adult Fly Fishing Clinics
Registration now open!
RFC is once again partnering with Taylor Creek Fly Shop to teach 5-8th graders how to fly fish! 


RETURNING this year, is the popular Women's Only Fly Fishing Clinic offered in partnership with the Roaring Fork Valley Fly Fishing Club.


In each of these introductory clinics, anglers will learn the basics of equipment, stream biology, aquatic insects, choice of flies, casting, and fish! 


Additional details, clinic dates, and registration can be found HERE. 


Register soon as spots are limited!

Saving Water and Paper
Sign up to receive our biannual newsletters electronically
Roaring Fork Conservancy writes, designs and mails out two newsletters every year! It is a valuable tool we use to communicate with you about our most current work exploring, valuing and protecting the Roaring Fork Watershed which you all support. And, many of you tell us you really enjoy reading them for which we are so grateful!

Each newsletter is mailed to over 4,300 households around the country, and each edition is also available digitally on our website (http://www.roaringfork.org/about-us/river-currents/).

We will continue to publish and mail our newsletters. But, we're also wondering if any of you want to receive them only electronically (no paper copy)?  

Starting this spring, if you only want to receive a digital copyof the newsletter, click here.

If you want to keep getting it in the mail via USPS, don't do anything and you'll get your next copy by the end of May.

Thank you! 

Education Highlight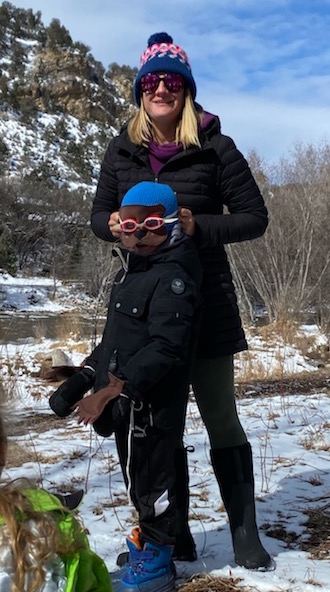 What could be better than sitting next to the river studying the animals and plants that call it home? That's what the 1st through 3rd graders at Ross Montessori did last week when they wanted to learn about our local river otters.  

While sitting on the banks of the Crystal River, students read a story about a river otter and beaver, and even dressed the part while learning about otter adaptations (see photo on right).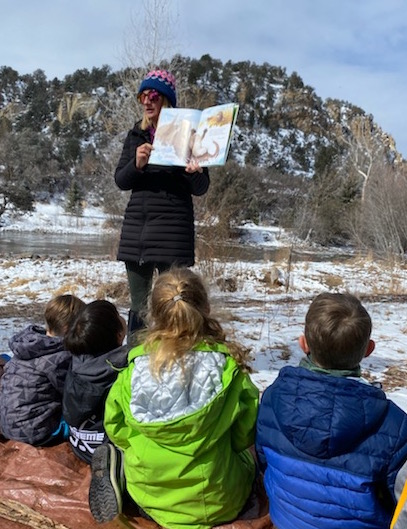 Check out these fun facts about otters:

Otters have a commensal relationship with beavers which means they benefit from the beaver but provide no harm to it.

Otters can slide up to 22 feet on snow to get to the river bank.  

Otters can hold their breath underwater for 
4-8 minutes and can swim up to 7 mph.

Otter tails are 40% of their body length or 1/3rd the animals entire length. 

A successful watershed group is built upon a dedicated and engaged community.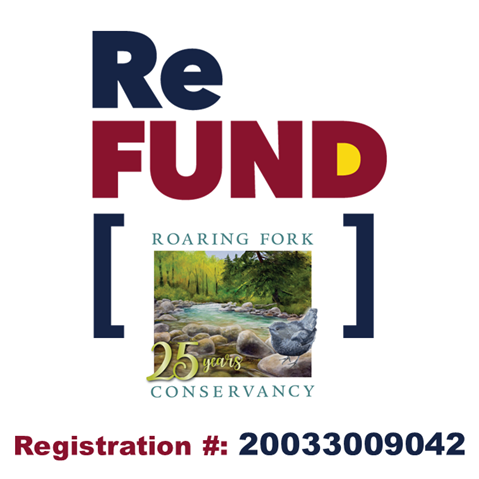 Tax Day Could Benefit Your Rivers!
Your state tax return can support our work!
Look for the prompt to Donate to a Colorado Nonprofit on your return or tax software

Use our reg. number. 20033009042 to donate all or part of your state tax refund.
Learn more about the program at RefundWhatMatters.org.

Become an RFC Business Member Today!
Clean and reliable water is an economic driver
Here in the heart of the Roaring Fork Watershed, the economic impact of fishing on the Lower Fryingpan River is $3.8 million annually - when you add in fishing at Ruedi Reservoir that figure jumps to $4 million annually. But more than just fishing shops and rafting companies depend on healthy rivers - the food we eat and the beverages we enjoy are all connected by clean and available water.
Your support as a Business Member shows your clients and customers that you support essential watershed research, environmental education, and river stewardship.


Standard Business Membership benefits: $50 - $149
Invitations to membership events
Subscriptions to Roaring Fork Conservancy publications
Promotion on Roaring Fork Conservancy's website, newsletter, and social media
Membership window stickers to show your business supports essential river research, education, monitoring and conservation work
PREMIER Business Membership benefits: $150+
Includes Standard Business Member benefits
Special feature as a monthly supporter of our widely viewed, Snowpack/River Reports 400+ dedicated contacts/week
Promotion as a Spotlight Business Member in River Notes with 3,600+ monthly contacts and more 

City Market Rewards for your Rivers!
If you have a City Market loyalty card, supporting your watershed is as easy as 1-2-3!
1) Click enroll and log in to your account at www.citymarketcommunityrewards.com
2) Search for Roaring Fork Conservancy or CV113
3) Click Enroll and you're ready to support your rivers while you run errands! 
Learn more at: https://www.citymarket.com/account/enrollCommunityRewardsNow/


APRIL SPOTLIGHT BUSINESS MEMBER:

Thank you for helping protect our rivers and streams!