December Only! Gift with Donation
Everything we do from education programs, river cleanups, river research and collaborating with multiple stakeholders to benefit our rivers, is made possibly because of supporters like you! To show our appreciation we are offering you a thank you gift for your contribution!
Click For More Details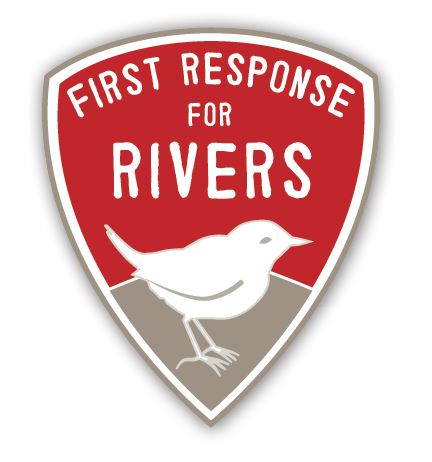 RFC partners with local, state and federal agencies to initiate planning and development for long-term restoration effort of Lake Christine burned area.
Roaring Fork Conservancy is leading a fund raising effort to address impacts of the Lake Christine Fire. Our goal is to raise money and partner with the Colorado Parks & Wildlife, Colorado State Forest Service, the U.S. Forest Service, the BLM and Eagle County to develop and implement a long-term restoration effort for the burned area.
 The Lake Christine fire has burned over 6,000 acres of pinyon/juniper, grass and shrubland in the Roaring Fork and Fryingpan River drainages. Much of the area has burned down to mineral soil and is susceptible to erosion, landslides and noxious weed invasion. This could have a significant impact on the watersheds and municipal water supplies. 
The initial restoration goals are:
❍ To stabilize soils and drainages prone to
runoff or flood
❍ Develop a revegetation plan for this fall
❍ Prevent the invasion of noxious weeds
Click For More Details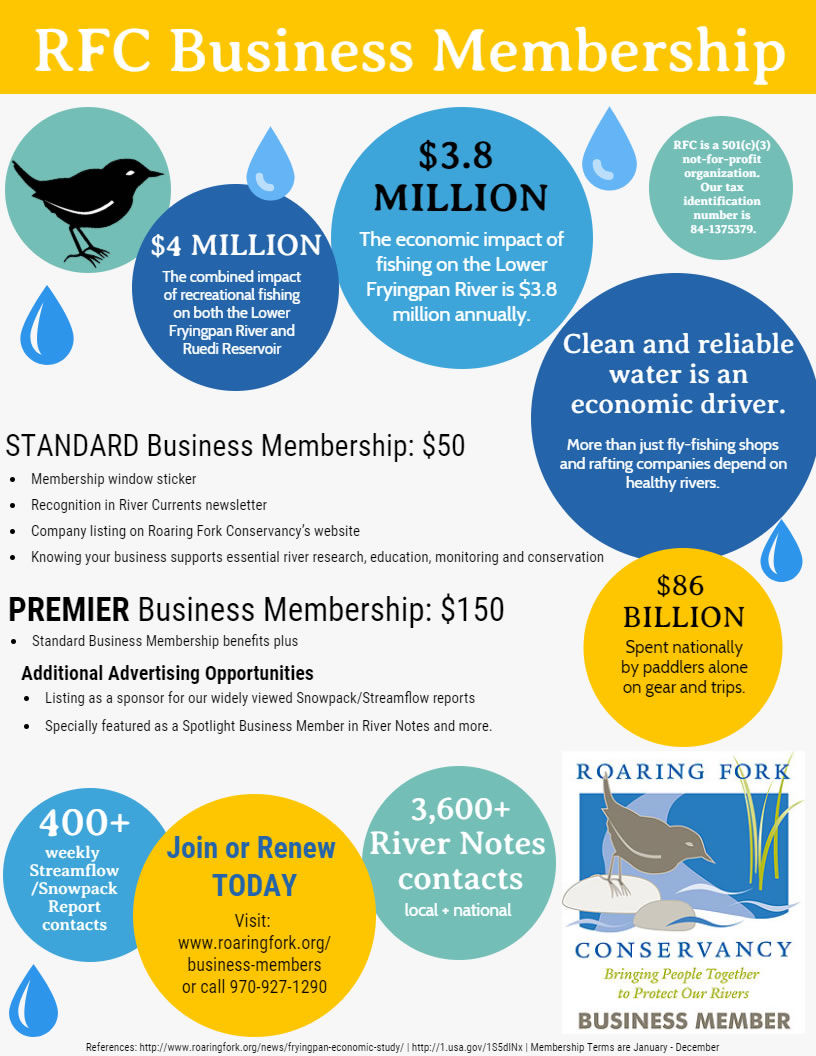 Become a 2019 Business Member!
Here in the heart of the Roaring Fork Watershed, the economic impact of fishing on the Lower Fryingpan River is $3.8 million annually -- when you add in fishing at Ruedi Reservoir that figure jumps to $4 million annually.

But more than just fly-fishing shops and rafting companies depend on healthy rivers - the food we eat and the beverages we enjoy are all connected by clean and available water.

Your support as a Business Member shows your clients and customers that you support essential river research, environmental education, and preserving healthy rivers.
Learn More