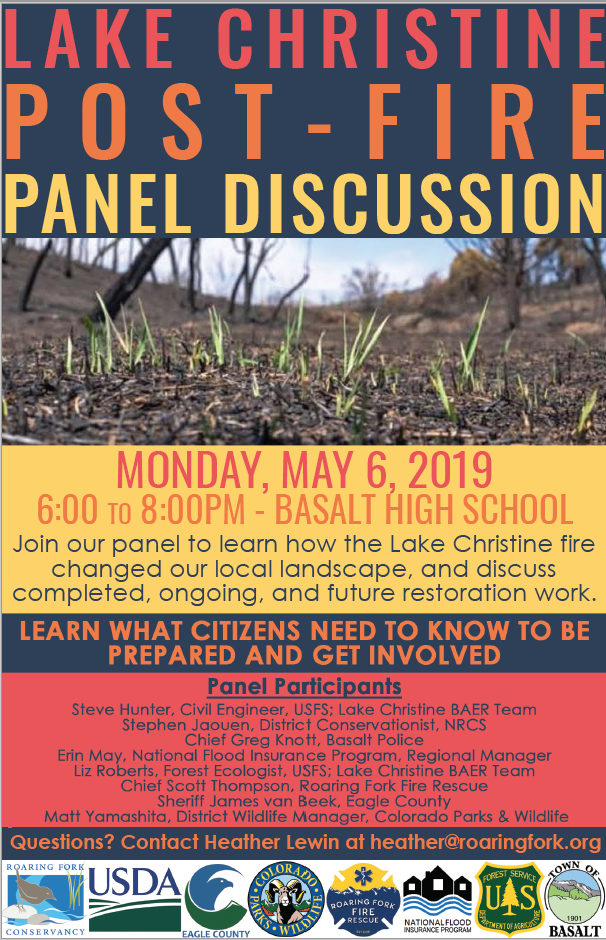 Roaring Fork Conservancy Hosts Lake Christine Post-Fire Panel Discussion
Approximately six months after the Lake Christine Wildfire, key organizations are convening to share information and discuss ongoing collaborative efforts to address post-fire impacts.
Click For More Details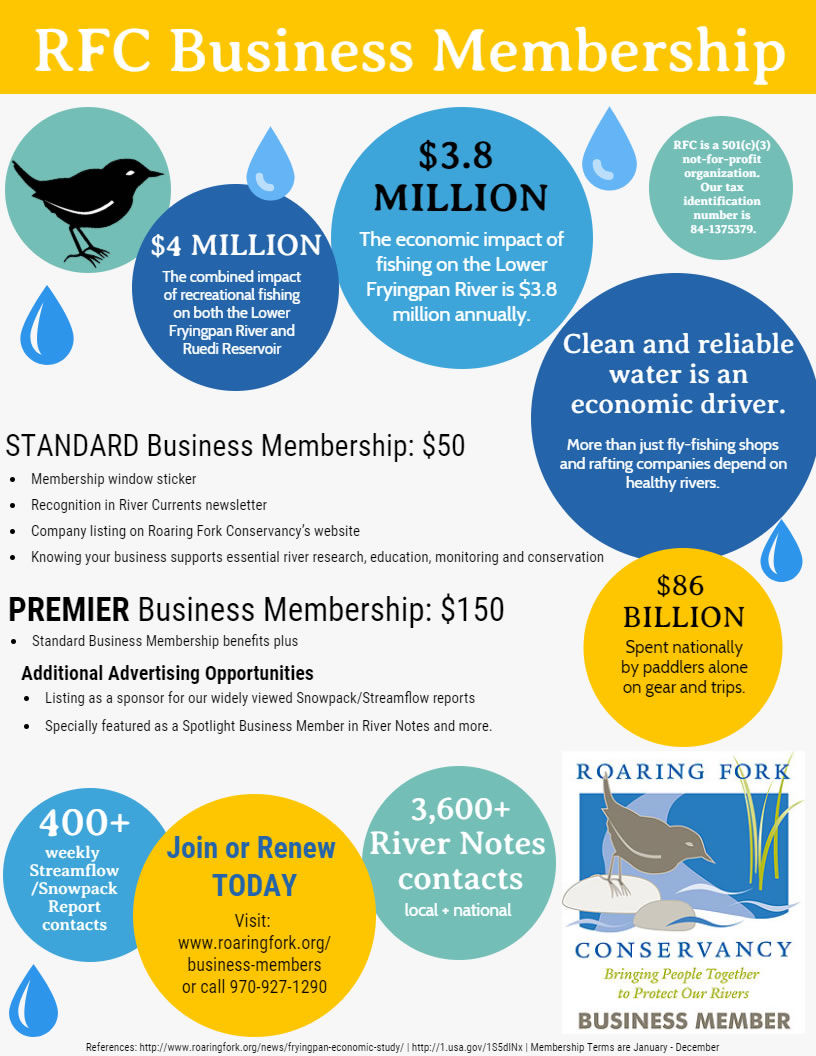 Become a 2019 Business Member!
Here in the heart of the Roaring Fork Watershed, the economic impact of fishing on the Lower Fryingpan River is $3.8 million annually -- when you add in fishing at Ruedi Reservoir that figure jumps to $4 million annually.

But more than just fly-fishing shops and rafting companies depend on healthy rivers - the food we eat and the beverages we enjoy are all connected by clean and available water.

Your support as a Business Member shows your clients and customers that you support essential river research, environmental education, and preserving healthy rivers.
Learn More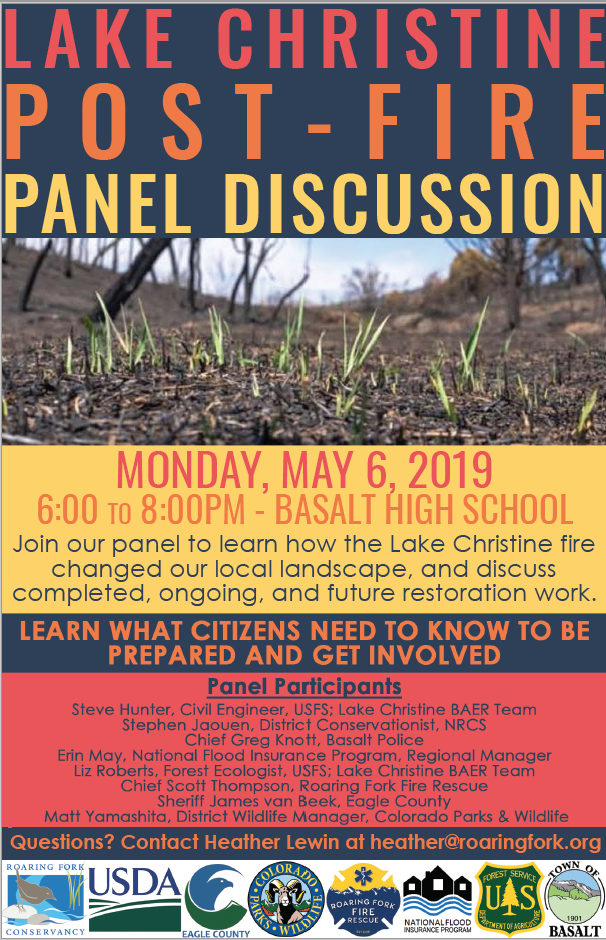 RFC partners with local, state and federal agencies to initiate planning and development for long-term restoration effort of Lake Christine burned area.
Roaring Fork Conservancy is leading a fund raising effort to address impacts of the Lake Christine Fire. Our goal is to raise money and partner with the Colorado Parks & Wildlife, Colorado State Forest Service, the U.S. Forest Service, the BLM and Eagle County to develop and implement a long-term restoration effort for the burned area.
Click For More Details