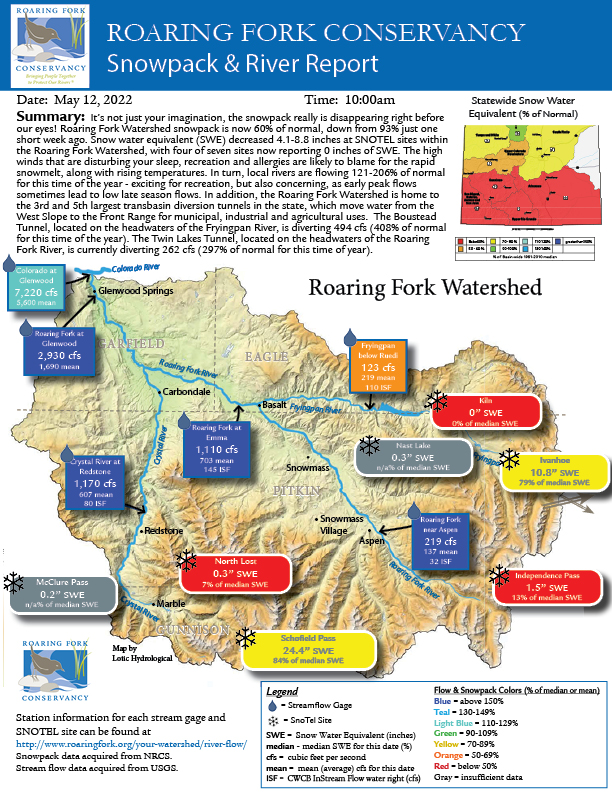 Weekly Snowpack Report
May 12, 2022 - 
Summary: 
It's not just your imagination, the snowpack really is disappearing right before our eyes! Roaring Fork Watershed snowpack is now 60% of normal, down from 93% just one short week ago. Snow water equivalent (SWE) decreased 4.1-8.8 inches at SNOTEL sites within the Roaring Fork Watershed, with four of seven sites now reporting 0 inches of SWE. The high winds that are disturbing your sleep, recreation and allergies are likely to blame for the rapid snowmelt, along with rising temperatures. In turn, local rivers are flowing 121-206% of normal for this time of the year - exciting for recreation, but also concerning, as early peak flows sometimes lead to low late season flows. In addition, the Roaring Fork Watershed is home to the 3rd and 5th largest transbasin diversion tunnels in the state, which move water from the West Slope to the Front Range for municipal, industrial and agricultural uses. The Boustead Tunnel, located on the headwaters of the Fryingpan River, is diverting 494 cfs (408% of normal for this time of the year). The Twin Lakes Tunnel, located on the headwaters of the Roaring Fork River, is currently diverting 262 cfs (297% of normal for this time of year).
Click For More Details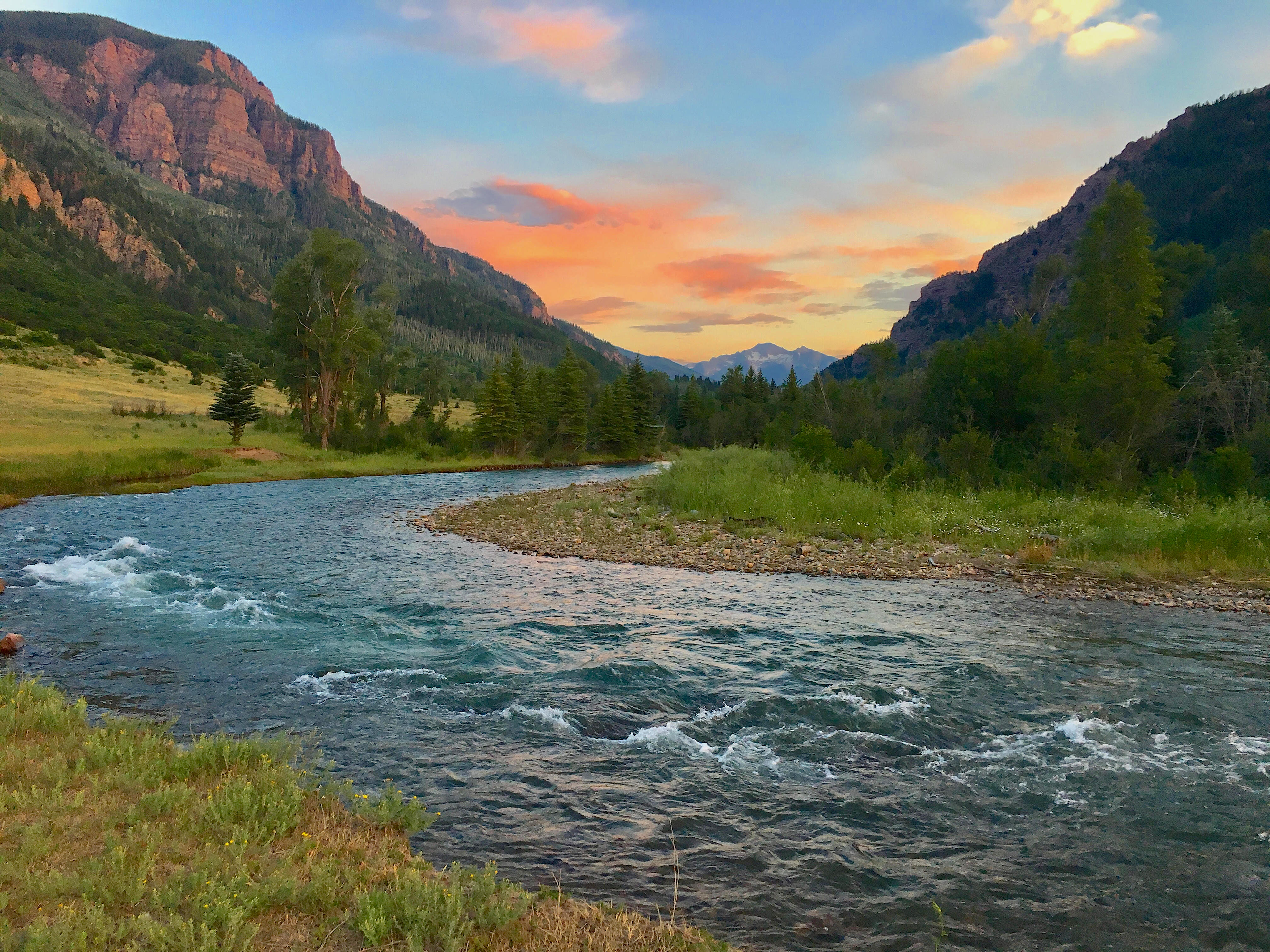 2021 Photo Contest Winners Announced
Thank you to all the photographers who participated in Roaring Fork Conservancy's 16th Annual Roaring Fork Watershed Photo Contest. Results are in, so check out the winners and their beautiful work!
Click For More Details