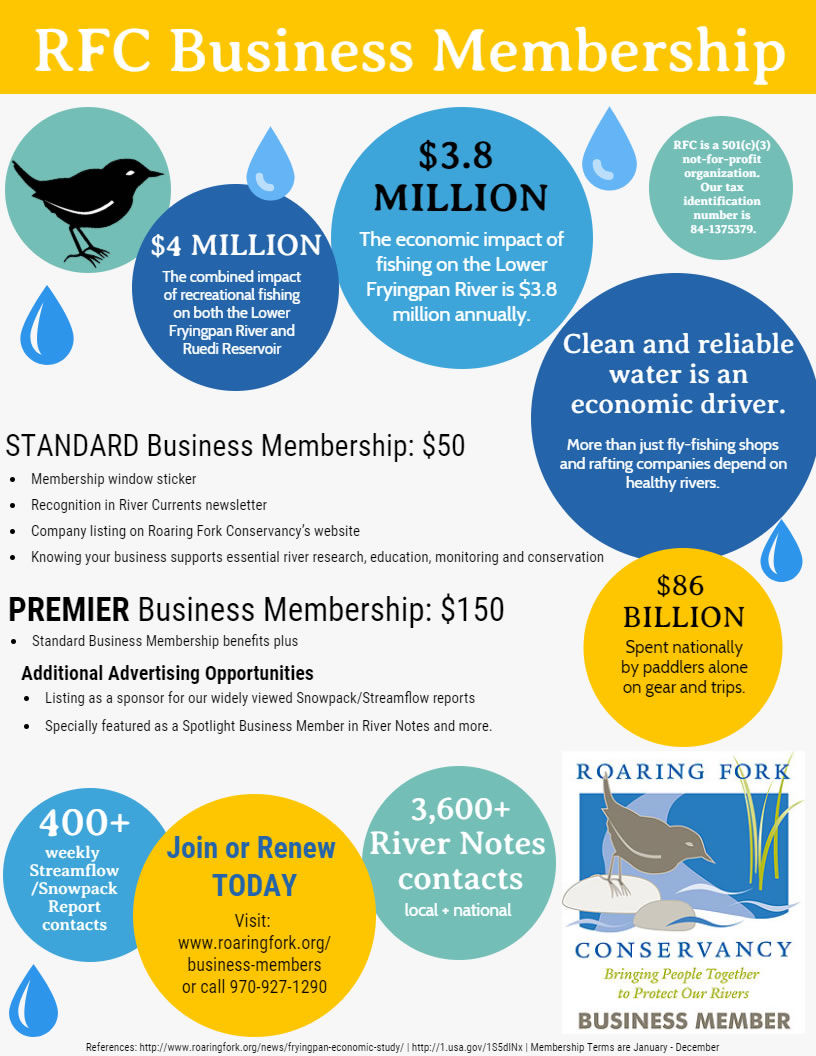 Become a 2019 Business Member!
Here in the heart of the Roaring Fork Watershed, the economic impact of fishing on the Lower Fryingpan River is $3.8 million annually -- when you add in fishing at Ruedi Reservoir that figure jumps to $4 million annually.

But more than just fly-fishing shops and rafting companies depend on healthy rivers - the food we eat and the beverages we enjoy are all connected by clean and available water.

Your support as a Business Member shows your clients and customers that you support essential river research, environmental education, and preserving healthy rivers.
Learn More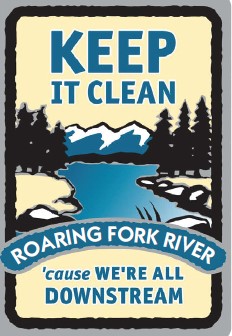 Regional water providers collaborate to protect drinking water supplies and need your help
The beautiful area we live, play and work in are headwaters to an abundance of rivers and streams; sources of someone's drinking water supply.  We all have a responsibility to KEEP IT CLEAN because many people downstream depend on it! How do we educate residents and visitors about protecting these sensitive areas? Read more...
Click For More Details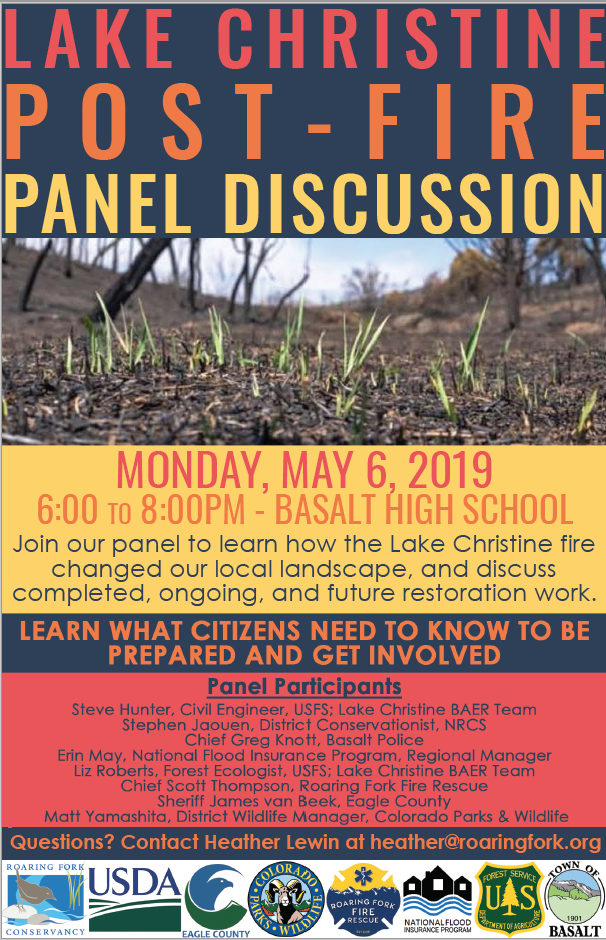 RFC partners with local, state and federal agencies to initiate planning and development for long-term restoration effort of Lake Christine burned area.
Roaring Fork Conservancy is raising funds to assist local, state, and federal government agencies to address the landscape-scale changes caused by the Lake Christine Fire. 
Click For More Details