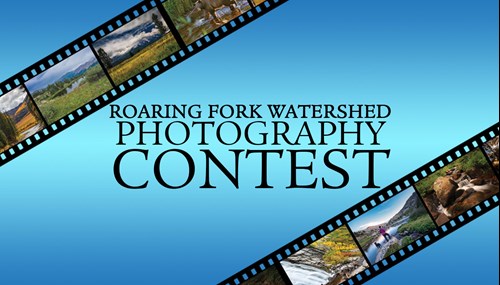 13th Annual Photography Contest 
Calling all photographers! The 13th Annual Roaring Fork Watershed Photo Contest is now underway.
We are looking for amateur and professional photographers to capture the beauty of the
streams, lakes, meadows, peaks and lifestyles in the Roaring Fork Watershed, as well as
highlight our new River Center in Basalt.
2018 PHOTO CATEGORIES
Roaring Fork Water
The River Center
2018 AWARDS
Professional Division: Best Roaring Fork Water Photo
Professional Division: Best River Center Photo
Amateur Division: Best Roaring Fork Water Photo
Amateur Division: Best River Center Photo
People's Choice Award (voted on by the public)
DEADLINE:  Photos must be uploaded by NOVEMBER 19, 2018