In lieu of our usual River Rendezvous, we are hosting smaller, more intimate dinners at Dallenbach Ranch on Wednesdays in July. We are excited to offer these opportunities to support your rivers, re-connect with friends, and celebrate your Roaring Fork Watershed!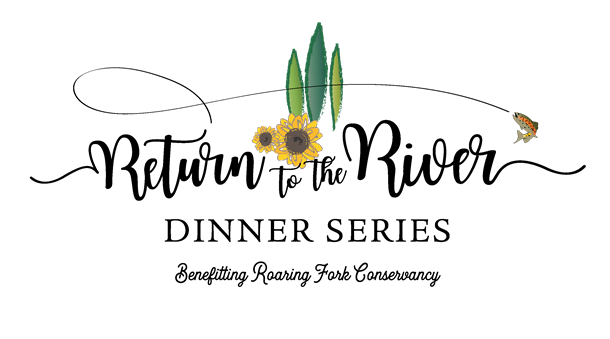 July 7 & 14
Cocktail Pairing Dinners
featuring
Woody Creek Distillers
July 21 & 28
Wine Pairing Dinners 
featuring
32 Winds Wine

Tickets
Cocktail Dinner: $125 per person
Wine Dinner: $250 per person
Become a Sponsor
Sponsors receive acknowledgment in the event materials and our website. 
Donate or Underwrite a Silent Auction Item
Your contribution will be acknowledged in the event materials and our website. 
Please email sheryl@roaringfork.org for more information.
Dinner: Free Range Kitchen & Wine Bar | Auctioneer: Gary Corbett | Music: Rodrigo Arreguin, Nick Lenio, and Chris Bank
Each ticket has an estimated Fair Market Value of $75 (Cocktail Dinners) or $100 (Wine Dinners). The amount of your contribution that is deductible for federal income tax purposes is limited to the excess of money over the value of goods and services received. Roaring Fork Conservancy is a 501(c)(3) not-for-profit organization. Our tax identification number is 84-1375379.